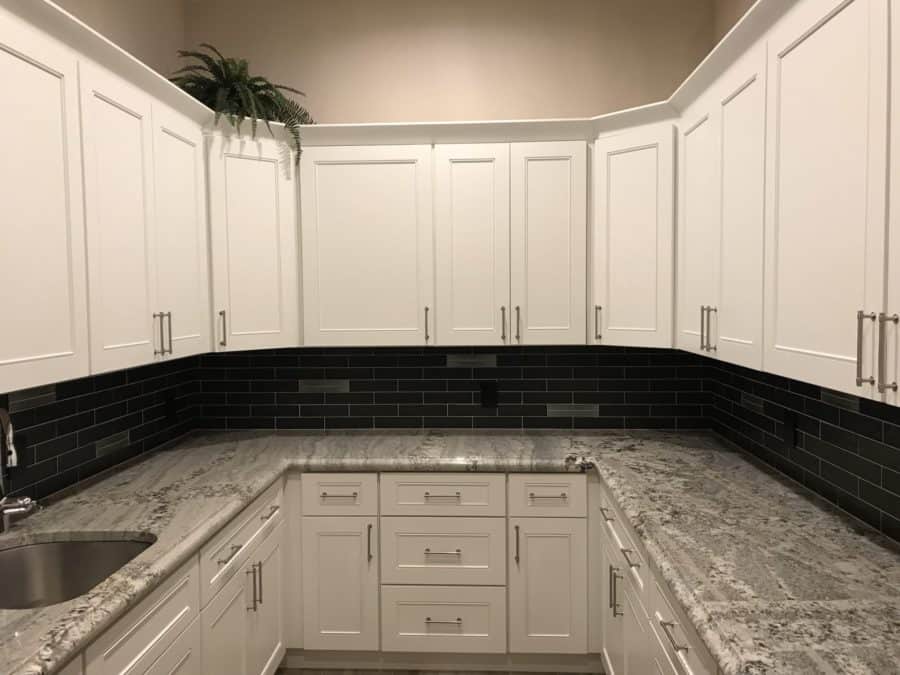 Let's face it, doing laundry is boring, but who says laundry rooms have to be boring? How about this beautiful glass backsplash in this new construction home in Scottsdale. A laundry room like this would have me doing laundry every day!
Just look at those beautiful cabinets with storage galore. Gorgeous granite counter tops, a stainless steel utility sink and that glass backsplash – wow!
For more information on this beautiful luxury home for sale in Scottsdale, contact Bordeaux Builders today at (480) 256-2220.