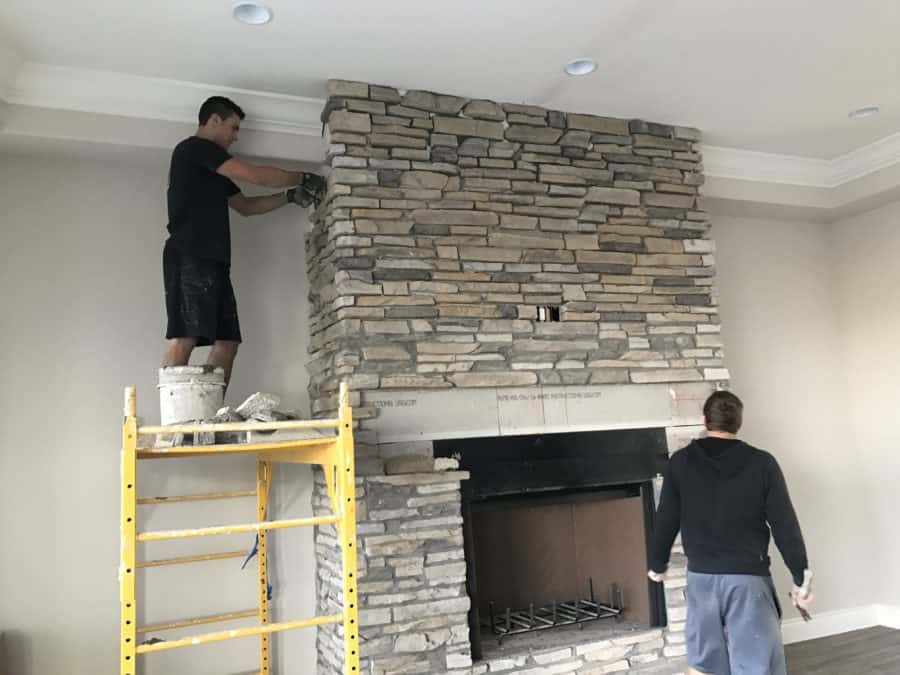 We are using Cape Cod Grey ledgestone on this floor-to-ceiling fireplace in the great room of our newest Cave Creek home for sale.
This oversized, 50″ gas fireplace will also have a distressed wooden beam placed above it to act as a mantle and provide a beautiful warming accent.
For more information on our custom interior designs or for more information on this home, please contact Bordeaux Builders at (480) 256-2220.