On this back patio for our new construction home in Cave Creek we color matched the paint for the ceiling and the french doors from the stucco color (Dryvit Brown Derby). We match our stucco colors with everything.
We will add the recessed patio lights and fan outlets and once cleaned this over-sized patio will be a great feature for this beautiful new home.
At Bordeaux Builders, we use a synthetic stucco, we use that same color pattern and we can match all the windows and doors and all the trim work to that stucco just so everything has a beautiful, finished, streamlined look to it.
On this house, you can see the contemporary curve of the back patio. We also designed this patio with very minimal support posts. We put a huge header up inside into the roof line there to create more of a view line so that your view is not obstructed by multiple posts. It's all structurally sound and everything, and allows people to get a beautiful view of the backyard.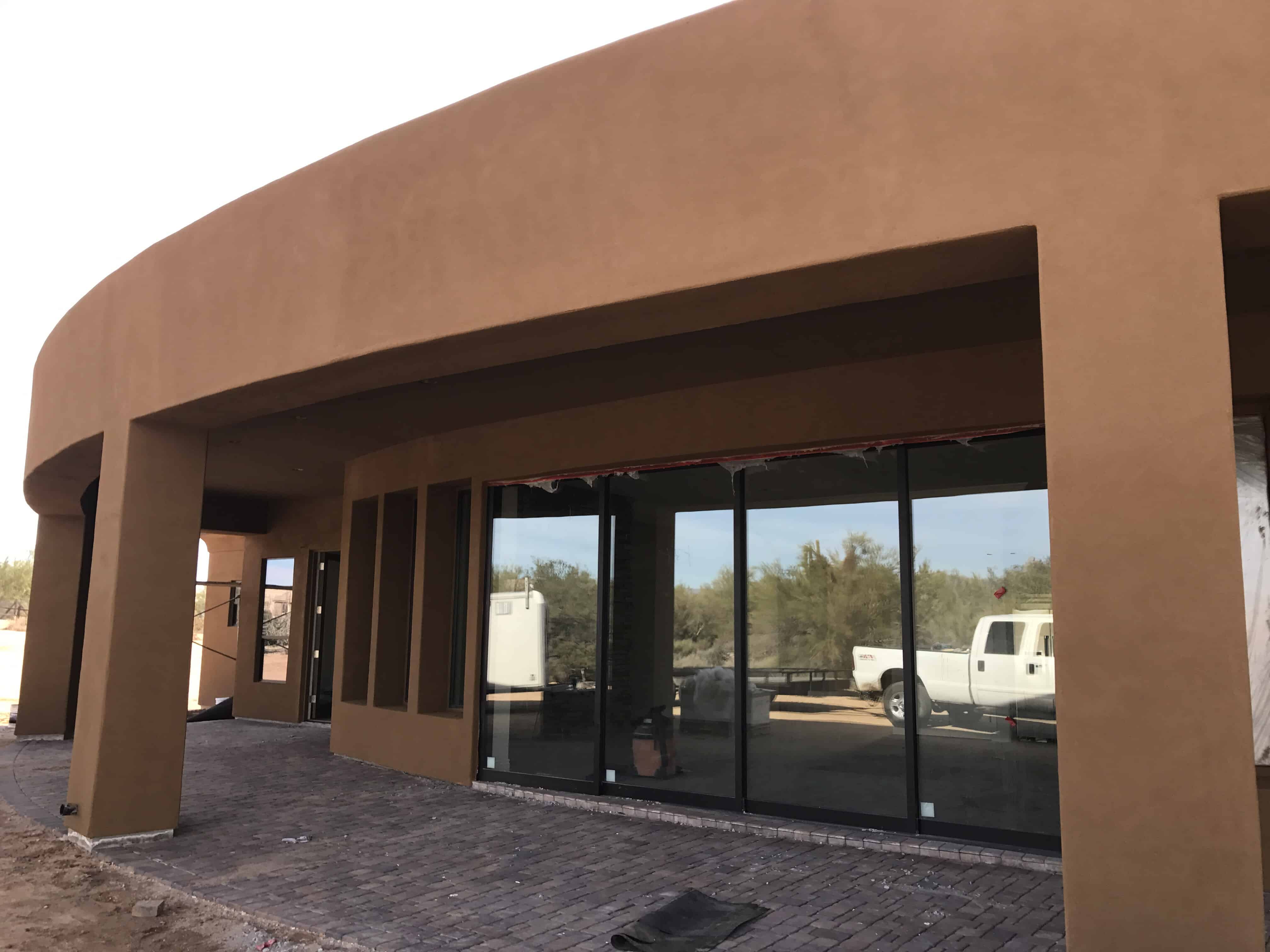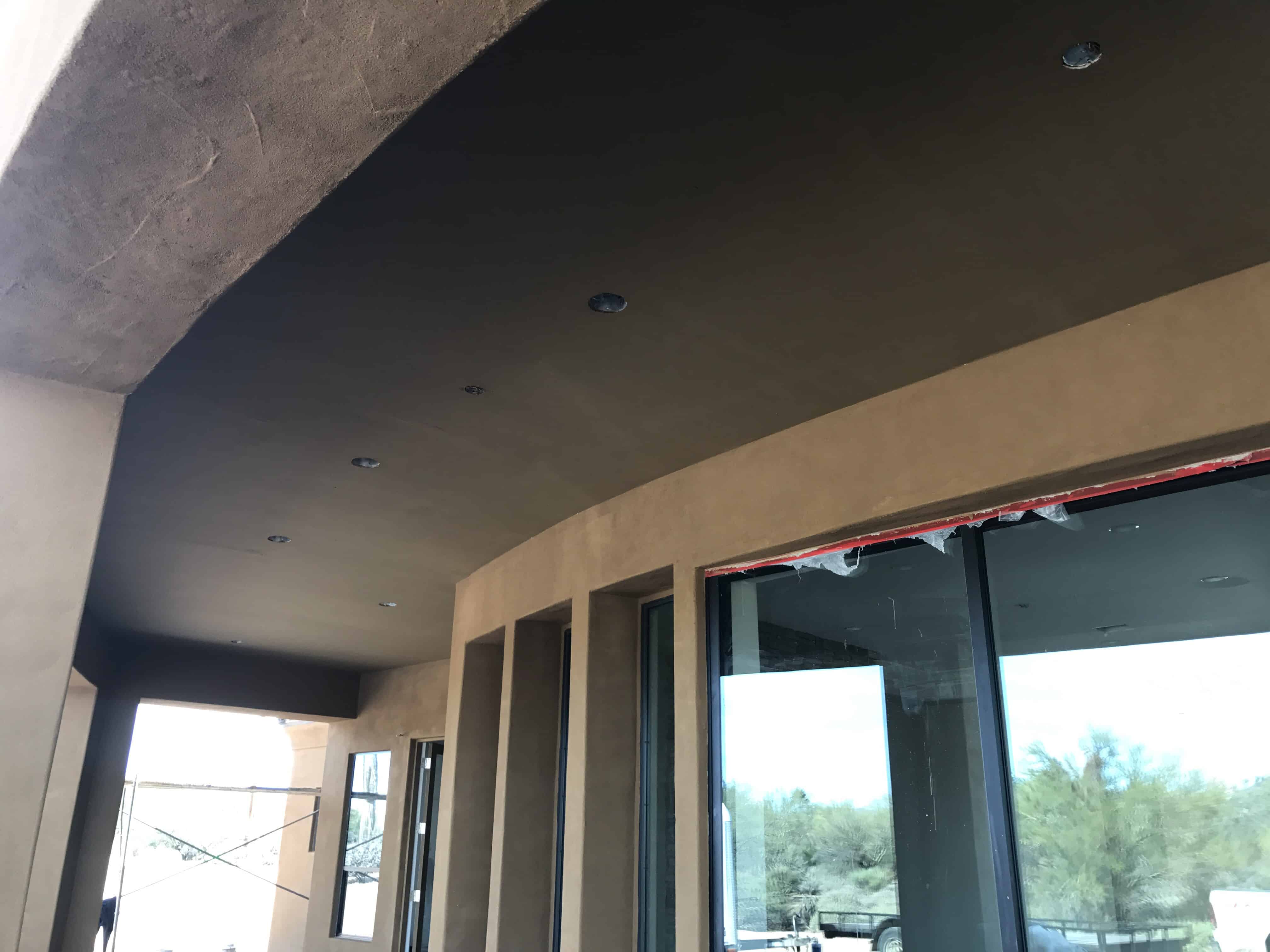 Contact Bordeaux Builders at (480) 256-2220 to learn more about our luxury homes for sale.