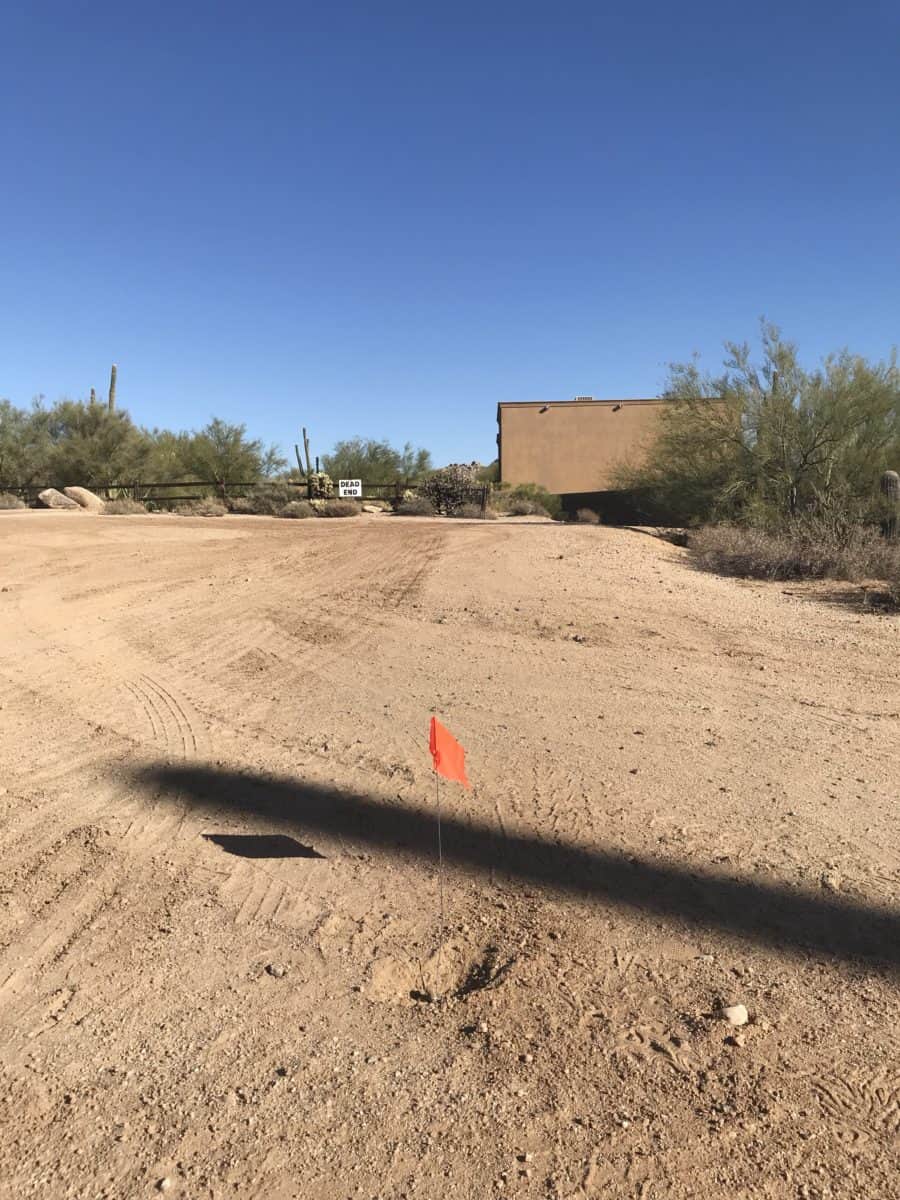 We are getting underway with our latest Cave Creek new construction home. We just had our lot surveyed. This flag marks one of the corners of our lot.
We will utilize these corners to help us lay out the exact position of this new Cave Creek luxury home. We make sure to put the house in the best possible spot on each and every lot to ensure the best views and home functionality.
If you want to learn more about this Cave Creek home for sale, contact Sean at (480) 256-2220.